Get the Most Money for High Value Firearms in New Mexico Using Dunlap Gun Consigners!
Selling a high value firearm can be nerve-racking even to those who have more knowledge of firearms that the average person. Knowing what it could be worth and selling it for a desired price can be a balancing act when attempting to sell it without any assistance from the professionals. Finding an eligible buyer, adhering to the state and federal regulations, all while selling in a timely fashion for the desired price adds up to be a daunting task for the uninitiated. To save the hassle and the impeding headache, trust the team of professionals at Dunlap Gun Consigners to get the job done. Our reliable sales data, modern marketing techniques and expansive audience of potential buyers position us as a cut above when compared to other competitors.
We guarantee paying out our clients top dollar for their investment grade firearms within 15 – 30 days of agreeing to use our service, all while they relax from the comfort of home. But if this isn't convincing enough, we have put together a helpful overview below of New Mexico's gun regulations for those attempting to sell on their own.
The Process of Purchasing a Firearm from a Licensed Dealer in New Mexico
Anyone purchasing a firearm from a licensed firearms dealer must complete a Bureau of Alcohol, Tobacco & Firearms form 4473 (firearms transaction form). This form will be maintained by the dealer. A firearms purchaser must, under the permanent provisions of the Federal Brady Law, also undergo a National Instant Criminal Background Check System check, which will be performed by the firearms dealer.
The check will indicate to the dealer whether the purchaser's background allows for the person to complete the purchase of the firearm. If the check disallows the sale for no warranted reason, there is an appeal process the purchaser can pursue to receive the necessary clearance to complete the purchase.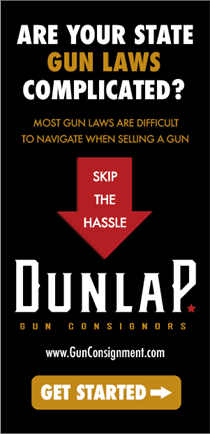 How to Sell a Gun to a Private Party in New Mexico?
Sales of a firearm without a background check is unlawful in New Mexico. In 2019, New Mexico passed a law that generally requires firearms sales to be subject to a background check. The law requires private sales to be processed through a licensed dealer who is required to conduct a background check on buyers under federal law.
This requirement is subject to certain narrow exceptions, including the sale of antique firearms or sales between immediate family members.
1. Unlawful sale of a firearm without a background check consists of the sale of a firearm without conducting a federal instant background check subject to the following:
if the buyer of a firearm is not a natural person, then each natural person who is authorized by the buyer to possess the firearm after the sale shall undergo a federal instant background check before taking possession of the firearm;
a prospective firearm seller who does not hold a current and valid federal firearms license issued pursuant to 18 U.S.C. Section 923(a) shall arrange for a person who does hold that license to conduct the federal instant background check. A federal firearms licensee shall not unreasonably refuse to perform a background check pursuant to this paragraph; and
a person who holds a current and valid federal firearms license issued pursuant to 18 U.S.C. Section 923(a) may charge a fee not to exceed thirty-five dollars ($35.00) for conducting a background check pursuant to this section.
2. The provisions of Subsection A of this section do not apply to the sale of a firearm:
by or to a person who holds a current and valid federal firearms license issued pursuant to 18 U.S.C. Section 923(a);
to a law enforcement agency;
between two law enforcement officers authorized to carry a firearm and certified pursuant to federal law or the Law Enforcement Training Act [Chapter 29, Article 7 NMSA 1978]; or
between immediate family members defined as a spouse, parent, child, sibling, grandparent, grandchild, great-grandchild, niece, nephew, first cousin, aunt or uncle
3. Each party to an unlawful sale in violation of this section may be separately charged for the same sale.
4. Each firearm sold contrary to the provisions of this section constitutes a separate offense under Subsection A of this section.
5. Two or more offenses may be charged in the same complaint, information or indictment and shall be punished as separate offenses.
6. Whoever violates the provisions of this section is guilty of a misdemeanor
Laws across the different counties in the state vary but generally Each person or firm in the city engaged in the business of purchasing, selling or lending money on secondhand or used firearms shall keep records on the transactions involving the firearms as follows:
The make, caliber, description and serial number of each firearm purchased or sold or on which money is lent;
The name and address of the person or firm from whom purchased, to whom sold or to whom money is lent; and
The date of each transaction.
Section 17-02-020. Exceptions to chapter.
Regularly established businesses within the city engaged in the business of selling, at retail, new firearms which have
been procured at wholesale from a manufacturer or jobber shall not be subject to the provisions of this article.
Section 17-02-030. Time of retaining records.
The records required to be kept hereunder shall be preserved and maintained for at least five (5) years from the date of
each such transaction and shall be made available at any time upon request to law enforcement agencies.
New Mexico State Firearm Ownership Restrictions
The following disqualifies a person in New Mexico from purchasing a firearm.
FEDERAL DISQUALIFICATION CATEGORIES
Conviction (felony or misdemeanor) where the crime has a maximum imprisonment term exceeding 1 year (even if a buyer did not receive actual imprisonment exceeding 1 year).
Warrant (felony or out-of-state misdemeanor).
Felony pre-trial release.
Misdemeanor crimes of domestic violence restraining/stalking/protection order mental health adjudication or commitment.
Unlawful use or addicted to a controlled substance (including marijuana).
Dishonorable discharge from the armed forces.
Renounced U.S. citizenship.
Illegal alien.
To learn more about New Mexico's gun regulations click here
Want to make sure your firearm is sold legally for top dollar? Use GunConsignment.com for peace of mind!
Our service allows you to relax from the comfort of home while our staff of professionals navigate the hard part of selling a firearm through consignment. Our process is not only safe and hassle-free, it is lightning fast.
We guarantee your consigned firearm will fetch top-dollar and you will be paid within 15 – 30 days no matter what time of year it is or where you are located within the United States!
Just tell us the specific make, model and caliber of your firearm, upload a few photos of it and once we agree on a price, we'll provide a cost free shipping label via UPS. Any and all additional expenses will be paid by Dunlap Gun Consigners.
Begin our safe, discrete and legal process here.
"DISCLAIMER"
The information contained on this website has been prepared as a service to the internet community and is not intended to constitute legal advice. GunConsignment.com has used reasonable efforts in collecting, preparing, and providing quality information and material, but does not warrant or guarantee the accuracy, completeness, adequacy, or currency of the information contained in or linked to this website. Users of information from this website or links do so at their own risk and should consult their local firearm law resources and/or an attorney when engaging in selling a firearm.