Need the Most Money for Valuable Firearms in Pennsylvania? Use Dunlap Gun Consigners for the Best Results!
Selling pricey firearms can be stressful for owners f valuable, and highly sought after guns. From nailing down how much it is worth, finding an eligible buyer, marketing it and selling it in a reasonable time can be exhausting for those selling on their own. Luckily, there is good news for Pennsylvania owners of investment grade firearms. Getting top dollar on the sale of those valuable firearms is a breeze when using Dunlap Gun Consigners. We employ cutting edge marketing tactics, reference reliable, expansive sales data and showcase the firearm to a nationwide audience of potential buyers.
We also guarantee completing the entire process and getting our clients paid within 15 – 30 days of agreeing to us our service, something that is not offered by any other gun consignment company or any competitors. The best part is that all this can be achieved without leaving the comfort of home. Just send some photos and our staff will give an honest and accurate appraisal of what it can sell for and we'll have it shipped to us and cover all associated expenses.
But if this is still not convincing enough for those determined to sell on their own, we have compiled a helpful overview of the state and federal gun sales regulations below to assist for a smooth transaction.
What are the Requirements to Purchase a Firearm in Pennsylvania?
In order to purchase a firearm legally, the buyer must be 18 years old to purchase rifles, shotguns and ammunition. Buyers looking to purchase handguns must be at least 21 years old. No permits or registration are required to own a firearm in the state.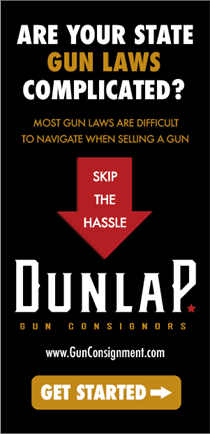 Anyone purchasing a firearm from a licensed firearms dealer must complete a Bureau of Alcohol, Tobacco & Firearms form 4473 (firearms transaction form). This form will be maintained by the dealer. A firearms purchaser must, under the permanent provisions of the Federal Brady Law, also undergo a National Instant Criminal Background Check System check, which will be performed by the firearms dealer.
The Pennsylvania State Police has additionally implemented it's Pennsylvania Instant Check System (PICS). This system provides instant access to background records on an individual to determine if the person is eligible to purchase a firearm or acquire a license to carry a firearm in the state.
This check will indicate to the dealer whether the purchaser's background allows for the person to complete the purchase of the firearm. If the check disallows the sale for no warranted reason, there is an appeal process the purchaser can pursue to receive the necessary clearance to complete the purchase.
Additionally, there is a required wait time for buyers purchasing at federally licensed dealers. Here is the legal text:
6111.  Sale or transfer of firearms.
(a)  Time and manner of delivery.–
(1)  Except as provided in paragraph (2), no seller shall deliver a firearm to the purchaser or transferee thereof until 48 hours shall have elapsed from the time of the application for the purchase thereof, and, when delivered, the firearm shall be securely wrapped and shall be unloaded.
(2)  Thirty days after publication in the Pennsylvania Bulletin that the Instantaneous Criminal History Records Check System has been established in accordance with the Brady Handgun Violence Prevention Act (Public Law 103-159, 18 U.S.C. § 921 et seq.), no seller shall deliver a firearm to the purchaser thereof until the provisions of this section have been satisfied, and, when delivered, the firearm shall be securely wrapped and shall be unloaded.
How to Conduct a Private Sale?
In Pennsylvania, a background check is required before the transaction of a handgun can be completed. Pennsylvania residents can transfer a long gun to another resident of the state without a background check if the individual is not prohibited from owning a firearm.
Here is the legal text:
6111.  Sale or transfer of firearms.
(c)  Duty of other persons.–Any person who is not a licensed importer, manufacturer or dealer and who desires to sell or transfer a firearm to another unlicensed person shall do so only upon the place of business of a licensed importer, manufacturer, dealer or county sheriff's office, the latter of whom shall follow the procedure set forth in this section as if he were the seller of the firearm. The provisions of this section shall not apply to transfers between spouses or to transfers between a parent and child or to transfers between grandparent and grandchild.
---
Pennsylvania Firearm Ownership Restrictions
The following disqualifies a person from buying a gun in Pennsylvania
a fugitive from justice;
has been convicted of an offense under the Controlled Substance, Drug, Device and Cosmetic Act (P.L. 233, No. 64) punishable by imprisonment exceeding two years; or
has been convicted of driving under the influence (DUI) of alcohol or controlled substance as provided in 75 Pa.C.S. § 3802 (relating to driving under influence of alcohol or controlled substance) or the former 75 Pa.C.S. § 3731, on three or more separate occasions within a five-year period; or (Note:  Depending on the grade of the offense, certain DUI offenses could be prohibiting under Federal law upon the first conviction.)
has been adjudicated as an incompetent or who has been involuntarily committed to a mental institution for treatment under § 302, 303, or 304 under the Mental Health Procedures Act (P.L. 817, No. 143); or
is an alien, is illegally or unlawfully in the United States; or 6. is the subject of an active protection from abuse order issued pursuant to 23 Pa.C.S. § 6108, relating to relief, which order provides for the relinquishment of firearms; or
was adjudicated delinquent (with conditions specified in the UFA). With the exception of crimes committed under sections 2502, 2503, 2702, 2703, 2704, 2901, 3121, 3123, 3301, 3502, 3701, and 3923, this prohibition may terminate 15 years after the last applicable delinquent adjudication or upon the person reaching the age of 30, whichever is earlier.
was adjudicated delinquent by a court pursuant to 42 Pa.C.S. § 6341 or under any equivalent Federal statute or statute of any other state as a result of conduct which if committed by an adult would constitute an offense enumerated in 18 Pa.C.S. § 6105(b) with the exception of those crimes set forth in paragraph 7. This prohibition shall terminate 15 years after the last applicable delinquent adjudication or upon the person reaching the age of 30, whichever is earlier.
is prohibited from possessing or acquiring a firearm under 18 U.S.C. § 922(g)(9) (relating to unlawful acts) who has been convicted in any court of a misdemeanor crime of domestic violence by a person in any of the following relationships: (i) the current or former spouse, parent or guardian of the victim; (ii) a person with whom the victim shares a child in common; (iii) a person who cohabits with or has cohabited with the victim as a spouse, parent or guardian; or (iv) a person similarly situated to a spouse, parent or guardian of the victim; then the relationship need not be an element of the offense to meet the requirements of this paragraph.
---
FEDERAL DISQUALIFICATION CATEGORIES
Conviction (felony or misdemeanor) where the crime has a maximum imprisonment term exceeding 1 year (even if a buyer did not receive actual imprisonment exceeding 1 year).
Warrant (felony or out-of-state misdemeanor).
Felony pre-trial release.
Misdemeanor crimes of domestic violence restraining/stalking/protection order mental health adjudication or commitment.
Unlawful use or addicted to a controlled substance (including marijuana).
Dishonorable discharge from the armed forces.
Renounced U.S. citizenship.
Illegal alien.
For more details on Pennsylvania's gun regulations visit: atf.gov/file/117341/download, psp.pa.gov/firearms-information/Documents/SP4-135.pdf, legis.state.pa.us/cfdocs/legis/LI/consCheck.cfm?txtType=HTM&ttl=18&div=0&chpt=61&sctn=11&subsctn=0
Want to make sure your firearm is sold legally for top dollar? Use GunConsignment.com for peace of mind!
Our service allows you to relax from the comfort of home while our staff of professionals navigate the hard part of selling a firearm through consignment. Our process is not only safe and hassle-free, it is lightning fast.
We guarantee your consigned firearm will fetch top-dollar and you will be paid within 15 – 30 days no matter what time of year it is or where you are located within the United States!
Just tell us the specific make, model and caliber of your firearm, upload a few photos of it and once we agree on a price, we'll provide a cost free shipping label via UPS. Any and all additional expenses will be paid by Dunlap Gun Consigners.
Begin our safe, discrete and legal process here.
"DISCLAIMER"
The information contained on this website has been prepared as a service to the internet community and is not intended to constitute legal advice. GunConsignment.com has used reasonable efforts in collecting, preparing, and providing quality information and material, but does not warrant or guarantee the accuracy, completeness, adequacy, or currency of the information contained in or linked to this website. Users of information from this website or links do so at their own risk and should consult their local firearm law resources and/or an attorney when engaging in selling a firearm.