Don't Sell a Pricey Gun on Your Own in Colorado. Save the hassle and use the Preeminent Consignment Service!
For collectors who own investment grade firearms and want to capitalize on that investment, use the reputable, industry leading consignment service to maximize your profits. Cutting out the middleman and selling your pricey gun by yourself sounds like the ideal way to go. But in doing so, sellers will face some obstacles that can make it difficult to sell your coveted firearm without the help of professionals. Navigating Colorado's intricate firearms regulations, finding an eligible buyer and fetching the desired selling price are just a few roadblock sellers can face. Those going on their own will find out quickly that achieving the desired outcome is not as easy as it seems.
However, those still determined to go at it on their own, here is a helpful guide that covers the requirements to buy and sell a firearm in Colorado.
How to Sell a Gun Privately in Colorado?
Selling to a Federal Firearms License (FFL) is much easier but if you want to sell to a private party you'll want to be informed.
Colorado gun owners who are selling to a non-immediate family member must conduct a background check through a Federal Firearm Licensee.  However, immediate family members do not need background checks done to transfer firearms between one another.  Immediate family is defined as spouses, parents, children, siblings, grandparents, grandchildren, nieces, nephews, first cousins, aunts, and uncles (in-laws do not apply). The firearm sold should not be transferred to any family member who is prohibited from purchasing and/or possessing firearm (CRS 18-12-112)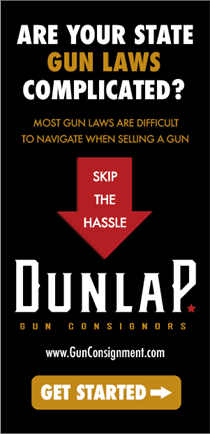 A person who violates a provision of this section commits a class 1 misdemeanor and shall also be prohibited from possessing a firearm for two years per state law. C.R.S. 18-12-112 (9)(a)
What are the Restrictions on Gun Ownership in Colorado?
The following disqualifies a person in Colorado from purchasing a firearm:
R.S. 18-12-108(3) and (4)(c) – Has Been Adjudicated Delinquent for a crime, which if committed as an adult, would be a felony.
R.S. 18-3-204-Third Degree Assault- victim was LEO, Emergency Responder, Mental Health Provider in the performance of their duties. Pursuant to sentencing guidelines, an individual could receive a misdemeanor sentence of 24-48 months, thereby disqualifying a person per 18 U.S.C. §922 (g) (1).
FEDERAL DISQUALIFICATION CATEGORIES
Conviction (felony or misdemeanor) where the crime has a maximum imprisonment term exceeding 1 year (even if a buyer did not receive actual imprisonment exceeding 1 year).
Warrant (felony or out-of-state misdemeanor).
Felony pre-trial release.
Misdemeanor crimes of domestic violence restraining/stalking/protection order mental health adjudication or commitment.
Unlawful use or addicted to a controlled substance (including marijuana).
Dishonorable discharge from the armed forces.
Renounced U.S. citizenship.
Illegal alien.
For more details on Colorado's gun regulations click here
Want to make sure your firearm is sold legally for top dollar? Use GunConsignment.com for peace of mind!
Our service allows you to relax from the comfort of home while our staff of professionals navigate the hard part of selling a firearm through consignment. Our process is not only safe and hassle-free, it is lightning fast.
We guarantee your consigned firearm will fetch top-dollar and you will be paid within 15 – 30 days no matter what time of year it is or where you are located within the United States!
Just tell us the specific make, model and caliber of your firearm, upload a few photos of it and once we agree on a price, we'll provide a cost free shipping label via UPS. Any and all additional expenses will be paid by Dunlap Gun Consigners.
Begin our safe, discrete and legal process here.
"DISCLAIMER"
The information contained on this website has been prepared as a service to the internet community and is not intended to constitute legal advice. GunConsignment.com has used reasonable efforts in collecting, preparing, and providing quality information and material, but does not warrant or guarantee the accuracy, completeness, adequacy, or currency of the information contained in or linked to this website. Users of information from this website or links do so at their own risk and should consult their local firearm law resources and/or an attorney when engaging in selling a firearm.