Get Top Dollar for Expensive in Minnesota Guns When using Dunlap Gun Consigners
Selling a pricey gun can be a challenging task for anyone. From showcasing, finding the right buyer, and selling in a timely manner can be near impossible for the uninitiated and uninformed. So to save a headache and discouragement, use one of the most trusted sources to consign a firearm, Dunlap Gun Consigners. We have expertise and knowledge of firearms and what they can sell for through our reliable data and analysis of current market trends.
Not only do we offer unparalleled expertise, we implement cutting edge marketing techniques to ensure a sale for top dollar in record time as we guarantee our clients are paid within 15 – 30 days of agreeing to use our service unlike other consignors.
But for those still not convinced and determined to sell on their own, we have provided below an overlook of the gun regulations for buying and selling firearms in Minnesota.
What is the Process of Private Sales on Firearms?
In contrast to the provisions governing sales by licensed dealers, there is no provision in federal or Minnesota law that requires background checks, record-keeping or location restrictions for firearms transfers between private individuals who are not a Federal Firearm Licensed dealer, other than certain federal law restrictions pertaining to acquiring or disposing of firearms across state lines.
Federal law authorizes an unlicensed individual (a non-FFL) who is not a prohibited person to sell a firearm (handgun, rifle or shotgun) to an unlicensed resident of his or her own state, as well as to loan or rent a firearm to a nonresident of the state for temporary use for lawful sporting purposes, provided that:
The transferor does not know or have reasonable cause to believe that the transferee is prohibited from receiving or possessing firearms under federal or state law;
The sale, delivery and receipt fully comply with the laws of both states; and
The transferor and transferee meet in person to make the transfer.
Federal law also provides that an unlicensed individual may sell or transfer a firearm to an FFL in any state but is prohibited from transferring interstate to a licensed collector any firearm other than a curio or relic.
Minnesota State Firearm Ownership Restrictions
The following disqualifies a person in Minnesota from purchasing a firearm.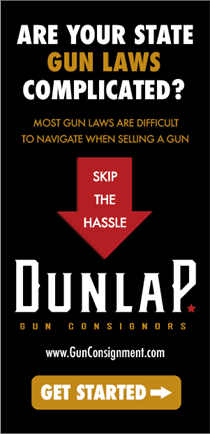 FEDERAL DISQUALIFICATION CATEGORIES
Conviction (felony or misdemeanor) where the crime has a maximum imprisonment term exceeding 1 year (even if a buyer did not receive actual imprisonment exceeding 1 year).
Warrant (felony or out-of-state misdemeanor).
Felony pre-trial release.
Misdemeanor crimes of domestic violence restraining/stalking/protection order mental health adjudication or commitment.
Unlawful use or addicted to a controlled substance (including marijuana).
Dishonorable discharge from the armed forces.
Renounced U.S. citizenship.
Illegal alien.
MINNESOTA SPECIFIC DISQUALIFIERS (in addition to the above federal disqualifiers)
Generally, Minnesotans may possess and use firearms unless otherwise prohibited by state or federal law, or unless ordered by a court of law. However, both Minnesota and federal law prohibit certain categories of persons from possessing firearms. State and federal law overlap considerably in their definitions of those categories. The following describes Minnesota law on the possession of firearms in detail, including a description of federal law, as appropriate. The Minnesota Gun Control Act prohibits several categories of people from possessing, receiving, transferring, or shipping firearms. Minnesota has also adopted some federal categories of firearms-prohibited persons from the federal Gun Control Act.
Under Minnesota law, those prohibited from having firearms include the following:
Youth under age 18.
Convicted felon.
Mentally ill individuals.
Illegal drug users.
Chemically dependent individuals.
Peace officers admitted for chemical dependency treatment.
People charged with a crime of violence.
Domestic violence offenders.
Illegal aliens.
Those dishonorably discharged from the armed services.
People who have renounced their citizenship.
For more details on Michigan's gun regulations click here.
Want to make sure your firearm is sold legally for top dollar? Use GunConsignment.com for peace of mind!
Our service allows you to relax from the comfort of home while our staff of professionals navigate the hard part of selling a firearm through consignment. Our process is not only safe and hassle-free, it is lightning fast.
We guarantee your consigned firearm will fetch top-dollar and you will be paid within 15 – 30 days no matter what time of year it is or where you are located within the United States!
Just tell us the specific make, model and caliber of your firearm, upload a few photos of it and once we agree on a price, we'll provide a cost free shipping label via UPS. Any and all additional expenses will be paid by Dunlap Gun Consigners.
Begin our safe, discrete and legal process here.
"DISCLAIMER"
The information contained on this website has been prepared as a service to the internet community and is not intended to constitute legal advice. GunConsignment.com has used reasonable efforts in collecting, preparing, and providing quality information and material, but does not warrant or guarantee the accuracy, completeness, adequacy, or currency of the information contained in or linked to this website. Users of information from this website or links do so at their own risk and should consult their local firearm law resources and/or an attorney when engaging in selling a firearm.