Get top dollar for investment grade firearms in Massachusetts using Dunlap Gun Consigners!
Selling any gun in Massachusetts can be difficult, it's a drawn-out, strict system to meet the requirements to own, sell and transfer a firearm. With such restrictive regulations, selling an expensive, investment grade gun can turn into nightmare when trying to capitalize on that investment. Navigating those laws, while also trying to market and get the most out of highly valuable firearms can discourage owners from selling when they want to put it on the market. To save the hassle and prevent headaches,  use the most trusted source for online gun consignment, Dunlap Gun Consigners.
Our service provides reliable sales data, utilizes modern marketing techniques and showcases firearms to our large online audience, all while our clients relax from the comfort of home while we do all the hard work. If that isn't enough, we guarantee fetching top dollar on the sale and pay out clients within 15- 30 days of agreeing to use our industry leading service.
However, we understand that there are still those determined to obtain good money through selling on their own and for that we are providing a helpful guide to inform those looking to do so of the laws in place when it comes to buying, selling and trading firearms for those unfamiliar with the process in The Bay State.
The following information is compiled from the official website of the Massachusetts State Legislature.
What are the Requirements to Purchase a Firearm in Massachusetts?
To purchase and possess a firearm legally, a Firearm Identification Card is required unless otherwise exempt. It is a long process to obtain an FID card and costs $100 in fees to receive it.
Basically, a prospective gun owner must submit paperwork to their local police department, where they are photographed, fingerprinted and interviewed. Their information is sent through a state background check system known as Massachusetts Instant Record Check System, which looks at criminal, mental health and other records. Police can also run other checks consisting of shared information between police departments.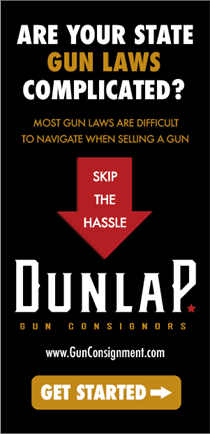 Applicants also must take a gun safety course, which teaches safe storage and handling of a firearm but does not involve live firing.
If applicants make it through all of that, police departments can also use some discretion to decide whether the applicant is a threat to public safety.
The legal text on the law for the FID card that details the process of obtaining an FID card can be found here.
How to Conduct a Private Sale?
Massachusetts General Law c. 140, §§128A and 128B, requires all individuals who sell, transfer, inherit or lose a firearm to report the sale, transfer, inheritance or loss of the firearms to the Department of Criminal Justice Information Services Firearms Records Bureau.
For those conducting a private firearms transaction, make sure all parties have a firearm license and that the transfer of the gun is recorded in the state database or the parties involved will risk legal troubles of their own. According to the way the laws are written, it implies that private sales may be best handled by a federal firearms licensed dealer in order to be in compliant with state regulations.
Massachusetts Firearm Ownership Restrictions
In Massachusetts, a large-capacity firearm is defined as a semi-automatic handgun or rifle that can accept more than ten rounds or is a semi-automatic shotgun capable of accepting more than five shotgun shells or is an assault weapon. A rifle with a fixed tubular magazine designed to accept, and capable of operating only with, .22 caliber ammunition is not a large-capacity firearm.
FEDERAL DISQUALIFICATION CATEGORIES
Conviction (felony or misdemeanor) where the crime has a maximum imprisonment term exceeding 1 year (even if a buyer did not receive actual imprisonment exceeding 1 year).
Warrant (felony or out-of-state misdemeanor).
Felony pre-trial release.
Misdemeanor crimes of domestic violence restraining/stalking/protection order mental health adjudication or commitment.
Unlawful use or addicted to a controlled substance (including marijuana).
Dishonorable discharge from the armed forces.
Renounced U.S. citizenship.
Illegal alien.
Want to make sure your firearm is sold legally for top dollar? Use GunConsignment.com for peace of mind!
Our service allows you to relax from the comfort of home while our staff of professionals navigate the hard part of selling a firearm through consignment. Our process is not only safe and hassle-free, it is lightning fast.
We guarantee your consigned firearm will fetch top-dollar and you will be paid within 15 – 30 days no matter what time of year it is or where you are located within the United States!
Just tell us the specific make, model and caliber of your firearm, upload a few photos of it and once we agree on a price, we'll provide a cost free shipping label via UPS. Any and all additional expenses will be paid by Dunlap Gun Consigners.
Begin our safe, discrete and legal process here.
"DISCLAIMER"
The information contained on this website has been prepared as a service to the internet community and is not intended to constitute legal advice. GunConsignment.com has used reasonable efforts in collecting, preparing, and providing quality information and material, but does not warrant or guarantee the accuracy, completeness, adequacy, or currency of the information contained in or linked to this website. Users of information from this website or links do so at their own risk and should consult their local firearm law resources and/or an attorney when engaging in selling a firearm.