Selling an Investment Grade Firearm in Texas? Use Dunlap Gun Consigners to Maximize the Sale!
Texas is a welcoming state when it comes to Second Amendment rights to bear arms. Gun culture, like anything in Texas, is huge. So when it comes to selling firearms, the process is not as complicated as some other places within the United States. However, when it comes to high-priced, collectable and valuable guns, the stakes are raised for owners of them. Knowing what they are worth and understanding the resale market takes time and dedication. Selling for a good price isn't the only roadblock to finalizing the deal. Understanding federal and state gun regulations is part of it as well as finding an eligible buyer, paying transfer fees and doing all that comes with selling a firearm legally and in a reasonable amount of time. The process can be a grueling for the inexperienced.
That's why many Texans trust Dunlap Gun Consigners to get the job done. Our service and staff offer professionalism and experience that stands out from the rest. We employ cutting edge marketing tactics, utilize detailed and reliable sales data and showcase firearms to an expansive audience across the Untied States. Additionally, we guarantee to pay our clients within 15 – 30 days of agreeing to use our service, something that is not offered any any other consignment service in the industry. All our clients need to do afer they send in their firearm is sit back and relax while we take care of the hard part.
But for those who are set on trying to sell their investment grade firearm on their own, we have compiled a helpful guide below showing some of The Lone Star State's gun regulations.
What are the Requirements to Purchase a Firearm in Texas?
In order to purchase a firearm legally, the buyer must be 18 years old to purchase rifles, shotguns and ammunition. Buyers looking to purchase handguns must be at least 21 years old. No permits or registration are required to own a firearm in the state.
Anyone purchasing a firearm from a licensed firearms dealer must complete a Bureau of Alcohol, Tobacco & Firearms form 4473 (firearms transaction form). This form will be maintained by the dealer. A firearms purchaser must, under the permanent provisions of the Federal Brady Law, also undergo a National Instant Criminal Background Check System check, which will be performed by the firearms dealer.
The check will indicate to the dealer whether the purchaser's background allows for the person to complete the purchase of the firearm. If the check disallows the sale for no warranted reason, there is an appeal process the purchaser can pursue to receive the necessary clearance to complete the purchase.
How to Conduct a Private Sale In Texas?
Texas does not require universal background checks on all gun purchases, including private sales and purchases at gun shows.
However, there are penalties for buyers and sellers if the firearm was sold to an ineligible person, selling a defaced firearm or selling a restricted firearm (explosive weapon, machine gun), which can result in different criminal charges including and up to a felony criminal charge.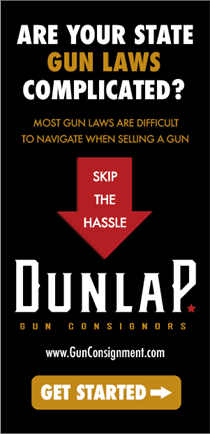 Texas Firearm Ownership Restrictions
There are specific restrictions in Texas state law for criminals and mentally ill individuals. Here is the legal text:
Sec. 46.06.  UNLAWFUL TRANSFER OF CERTAIN WEAPONS.  (a)  A person commits an offense if the person:
(1)  sells, rents, leases, loans, or gives a handgun to any person knowing that the person to whom the handgun is to be delivered intends to use it unlawfully or in the commission of an unlawful act;
(2)  intentionally or knowingly sells, rents, leases, or gives or offers to sell, rent, lease, or give to any child younger than 18 years of age any firearm, club, or location-restricted knife;
(3)  intentionally, knowingly, or recklessly sells a firearm or ammunition for a firearm to any person who is intoxicated;
(4)  knowingly sells a firearm or ammunition for a firearm to any person who has been convicted of a felony before the fifth anniversary of the later of the following dates:
(A)  the person's release from confinement following conviction of the felony; or
(B)  the person's release from supervision under community supervision, parole, or mandatory supervision following conviction of the felony;
(5)  sells, rents, leases, loans, or gives a handgun to any person knowing that an active protective order is directed to the person to whom the handgun is to be delivered; or
(6)  knowingly purchases, rents, leases, or receives as a loan or gift from another a handgun while an active protective order is directed to the actor.
(b)  In this section:
(1)  "Intoxicated" means substantial impairment of mental or physical capacity resulting from introduction of any substance into the body.
(2)  "Active protective order" means a protective order issued under Title 4, Family Code, that is in effect.  The term does not include a temporary protective order issued before the court holds a hearing on the matter.
(c)  It is an affirmative defense to prosecution under Subsection (a)(2) that the transfer was to a minor whose parent or the person having legal custody of the minor had given written permission for the sale or, if the transfer was other than a sale, the parent or person having legal custody had given effective consent.
(d)  An offense under this section is a Class A misdemeanor, except that an offense under Subsection (a)(2) is a state jail felony if the weapon that is the subject of the offense is a handgun.
Sec. 411.0521.  REPORT TO DEPARTMENT CONCERNING CERTAIN PERSONS' ACCESS TO FIREARMS.  (a)  The clerk of the court shall prepare and forward to the department the information described by Subsection (b) not later than the 30th day after the date the court:
(1)  orders a person to receive inpatient mental health services under Chapter 574, Health and Safety Code;
(2)  acquits a person in a criminal case by reason of insanity or lack of mental responsibility, regardless of whether the person is ordered to receive inpatient treatment or residential care under Chapter 46C, Code of Criminal Procedure;
(3)  commits a person determined to have mental retardation for long-term placement in a residential care facility under Chapter 593, Health and Safety Code;
(4)  appoints a guardian of the incapacitated adult individual under Title 3, Estates Code, based on the determination that the person lacks the mental capacity to manage the person's affairs;
(5)  determines a person is incompetent to stand trial under Chapter 46B, Code of Criminal Procedure; or
(6)  finds a person is entitled to relief from disabilities under Section 574.088, Health and Safety Code.
(b)  The clerk of the court shall prepare and forward the following information under Subsection (a):
(1)  the complete name, race, and sex of the person;
(2)  any known identifying number of the person, including social security number, driver's license number, or state identification number;
(3)  the person's date of birth; and
(4)  the federal prohibited person information that is the basis of the report required by this section.
(c)  If practicable, the clerk of the court shall forward to the department the information described by Subsection (b) in an electronic format prescribed by the department.
(d)  If an order previously reported to the department under Subsection (a) is reversed by order of any court, the clerk shall notify the department of the reversal not later than 30 days after the clerk receives the mandate from the appellate court.
(e)  The duty of a clerk to prepare and forward information under this section is not affected by:
(1)  any subsequent appeal of the court order;
(2)  any subsequent modification of the court order; or
(3)  the expiration of the court order.
Added by Acts 2009, 81st Leg., R.S., Ch. 950 (H.B. 3352), Sec. 1, eff. September 1, 2009.
Amended by:
Acts 2017, 85th Leg., R.S., Ch. 324 (S.B. 1488), Sec. 22.035, eff. September 1, 2017.
---
FEDERAL DISQUALIFICATION CATEGORIES
Conviction (felony or misdemeanor) where the crime has a maximum imprisonment term exceeding 1 year (even if a buyer did not receive actual imprisonment exceeding 1 year).
Warrant (felony or out-of-state misdemeanor).
Felony pre-trial release.
Misdemeanor crimes of domestic violence restraining/stalking/protection order mental health adjudication or commitment.
Unlawful use or addicted to a controlled substance (including marijuana).
Dishonorable discharge from the armed forces.
Renounced U.S. citizenship.
Illegal alien.
For more details on Texas' gun regulations visit: atf.gov/file/117371/download and tn.gov/content/dam/tn/attorneygeneral/documents/ops/2016/op16-044.pdf
Want to make sure your firearm is sold legally for top dollar? Use GunConsignment.com for peace of mind!
Our service allows you to relax from the comfort of home while our staff of professionals navigate the hard part of selling a firearm through consignment. Our process is not only safe and hassle-free, it is lightning fast.
We guarantee your consigned firearm will fetch top-dollar and you will be paid within 15 – 30 days no matter what time of year it is or where you are located within the United States!
Just tell us the specific make, model and caliber of your firearm, upload a few photos of it and once we agree on a price, we'll provide a cost free shipping label via UPS. Any and all additional expenses will be paid by Dunlap Gun Consigners.
Begin our safe, discrete and legal process here.
"DISCLAIMER"
The information contained on this website has been prepared as a service to the internet community and is not intended to constitute legal advice. GunConsignment.com has used reasonable efforts in collecting, preparing, and providing quality information and material, but does not warrant or guarantee the accuracy, completeness, adequacy, or currency of the information contained in or linked to this website. Users of information from this website or links do so at their own risk and should consult their local firearm law resources and/or an attorney when engaging in selling a firearm.